Dr. Mark Foley is a veterinarian in Victoria. He feels privileged to manage the health concerns of your beloved pet through everything from routine checkups to soft tissue surgery. 
Book An Appointment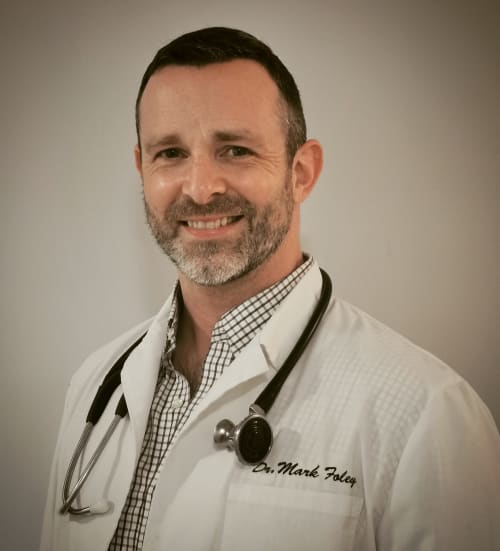 About Dr. Foley
Dr. Foley was born and raised on Canada's east coast in St. John's, Newfoundland. Having completed his first university degree in biology and psychology at Memorial University of Newfoundland, he then pursued further pre-veterinary studies at Nova Scotia Agricultural College and University of Prince Edward Island and went on to complete his doctor of veterinary medicine degree at UPEI in 2008.
He spent his first year in practice in Charlottetown, PEI. After moving to British Columbia in 2009, he practiced as an associate and locum veterinarian in the interior of BC, the Sunshine Coast and central and north Vancouver Island. He eventually made his way to Victoria in 2012 and has been here ever since.
Dr. Foley enjoys the trusted bond formed with his clients and canine and feline patients. Whether it's routine wellness and check ups, or helping guide pet owners through the difficult experience of managing the health concerns of their beloved pets, he values the importance, privilege and satisfaction of playing a role in the process and in their lives.
Some of Dr. Foley's areas of interest in practice include soft tissue surgery, senior patient care, pain management and dermatology.
Caring for Pets in Victoria
Downtown Veterinary Clinic is accepting new patients! Get in touch today to book your pet's first appointment.